Having trouble bidding on an item? Following the next steps should solve your problem.

First things first...

1. You must be connected to your account to place a bid.


If you see your name on the top-right, it means you're connected and able to bid. If not, you must log in:

2. Once you're connected, select the item you want to bid on.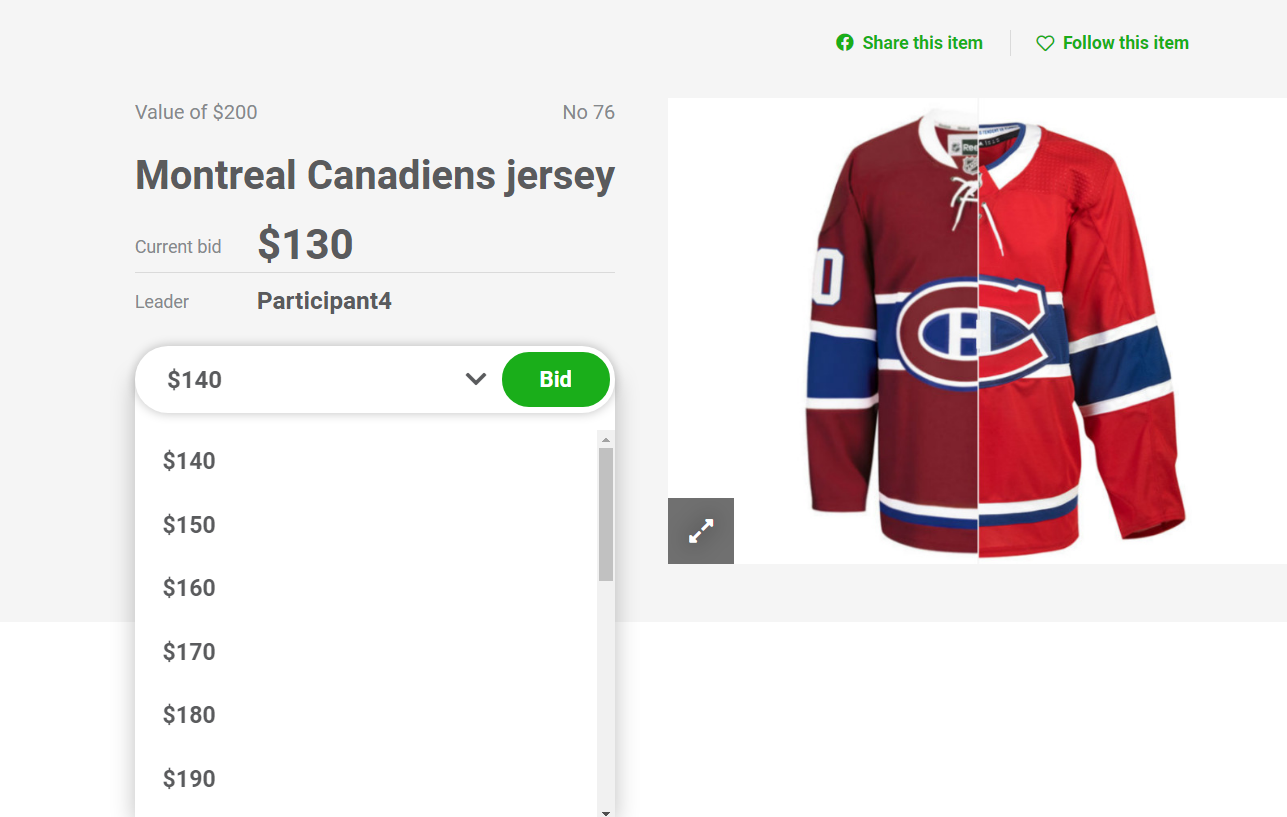 From the drop-down menu, you can choose your bidding amount. Click on the ''Bid'' button to confirm your bid.

Once your bid is approved, a confirmation button will appear briefly.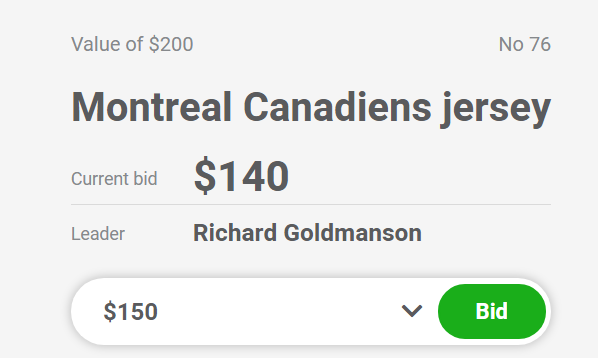 Your name will appear as the leader for this item. If you get outbid, you will be notified by email or SMS, depending on your chosen preference when creating your account. Have a good auction!

If the steps above don't solve the problem:

Try to sign off and log into your account again. You can do it by clicking on your name on the top-right of the page.




Try to change your browser (Chrome, Firefox, Safari). Your browser settings might prevent you from bidding.



If you're at work, it is possible that some of your network settings can prevent you from bidding. We suggest trying on your personal network or cellphone network
If the problem persists, you can contact your administrator through the form available on the Help page of your auction.