You wish to do a cash donation to a foundation that is dear to you? Here's how:

1. If the owners of the auction have enabled the donating option, no matter where you are in the Followmybid platform, the button ''Donate'' will always be on the bottom-right of your screen. Click it

2.The window ''Make a donation'' will appear. You can choose from suggested amount or a personalized amount.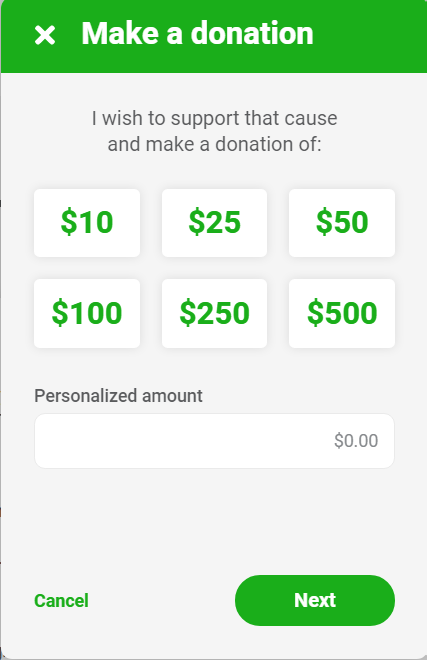 Click on the button ''Next'' to continue.

3. A confirmation window will appear. Click on ''Pay at the end of the auction'' to confirm your donation.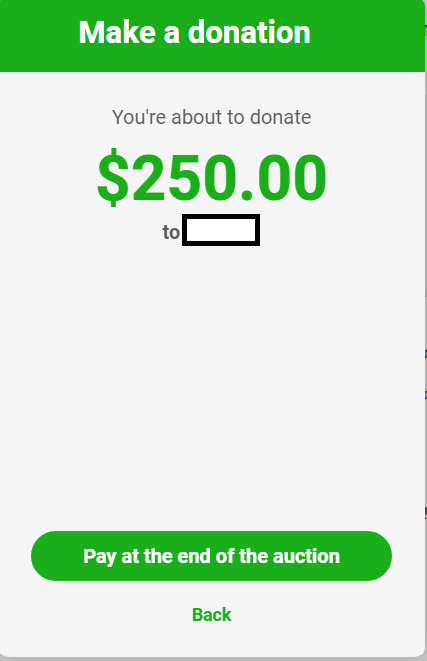 4. There you go! A window will appear to thank you and confirm your donation. Click on ''Close'' to go back to your auction.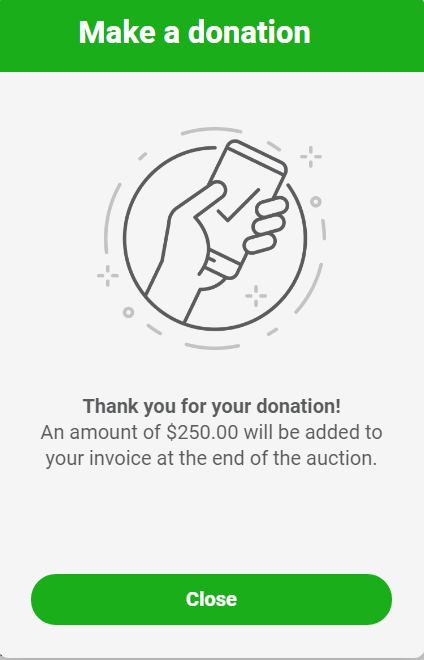 Thank you for your generosity and have a good auction!